REMINDER: UPMS Annual Meeting and Banquet 11/7/2013
The Board meeting starts at 5:30, drinks and socializing ~6pm then a Culinary Experience (cooking class) where we'll all cook. Here's the menu:

Roasted Tomato Cream Soup (Sample recipe-already prepared by SL Culinary Center staff)
Roasted Pork Tenderloin with Shallot Mushroom Pan Sauce
Rice Pilaf
Roasted seasonal vegetables
Bumble-Berry Jalousie (Peek-A-Boo Tart) served with ice cream

Cost will be the same as last year: $15/person and reservations are required. Please RSVP to: rsheya AT canyonheating DOT com.

Salt Lake Culinary Center, 2233 South 300 East.


THE 2012 UTAH STATE INTERNATIONAL CHAMPIONS ARE:
Open Air Pistol - Don McGraw
Women's Air Pistol - Alexis Lagan
Open Air Rifle - Rich Sheya
Center Fire - Robert Maust
Free Pistol - Don McGraw
Rapid Fire Pistol - Arnie Vitarbo
Women's Sport Pistol - Lexi Lagan
Standard Pistol - Eugene Mishchenko
Congratulations to the 2012 State of Utah Champions!


THE 2011 UTAH STATE INTERNATIONAL CHAMPIONS ARE:
Open Air Pistol - Don McGraw
Women's Air Pistol - Amanda Orfanos
Open Air Rifle - Rich Sheya
Center Fire - Matt DeLong
Free Pistol - Don McGraw
Rapid Fire Pistol - Eugene Mishchenko
Women's Sport Pistol - Ashley Davis
Standard Pistol - Brad Collins
Congratulations to the 2011 State of Utah Champions!


ASHLEY DAVIS IS NATIONAL WOMEN'S FREE PISTOL CHAMPION; UPMS TEAM TAKES THIRD IN NATIONAL CHAMPIONSHIP
Read more about the incredible accomplishments of our shooters in our July Newsletter!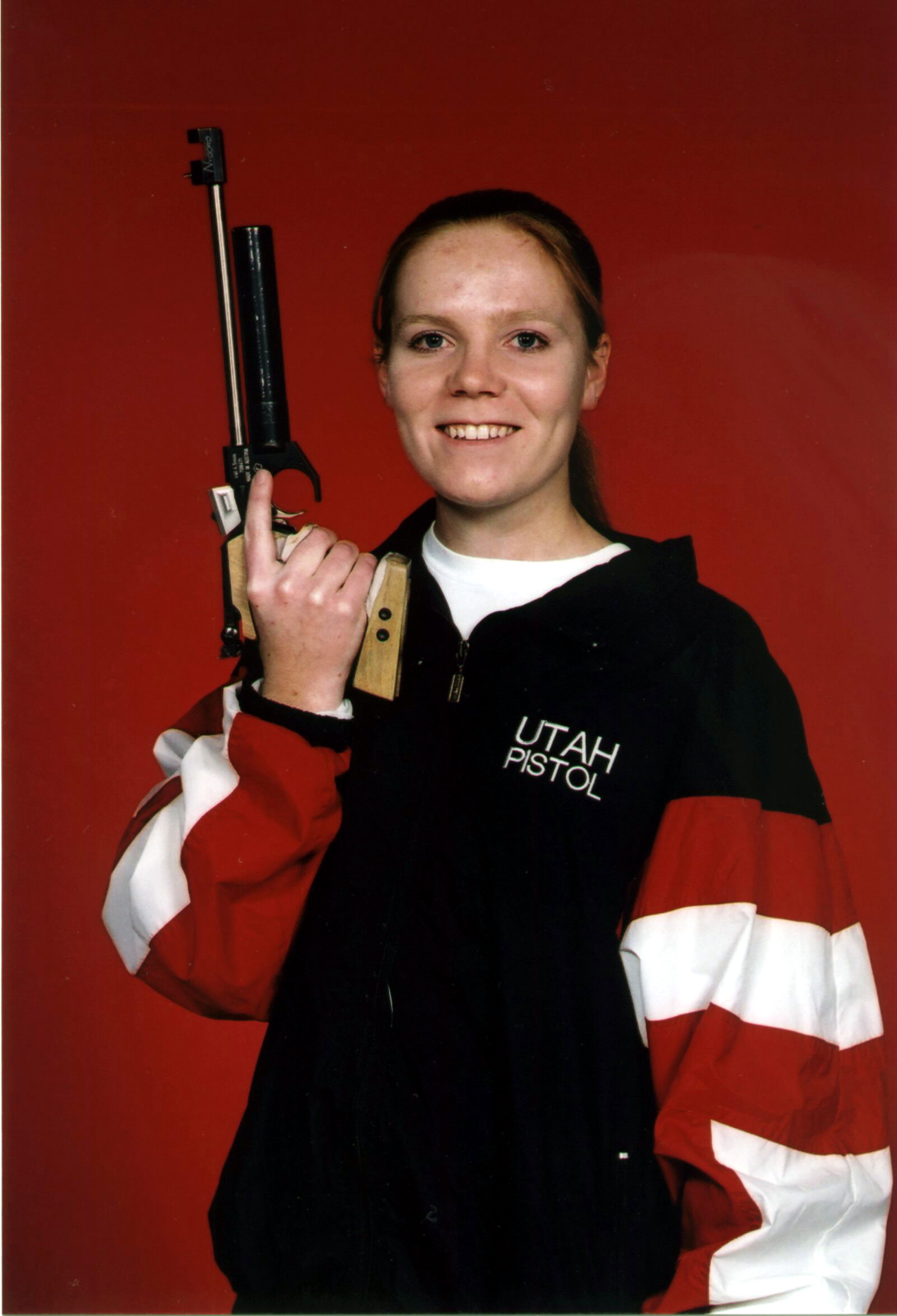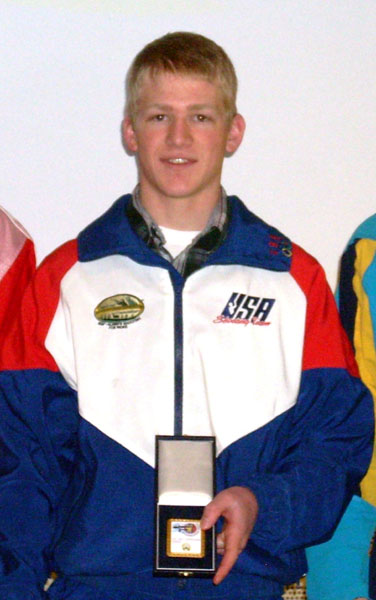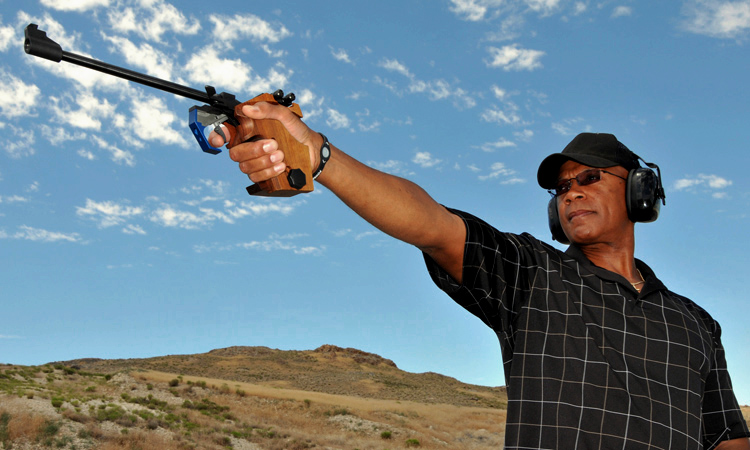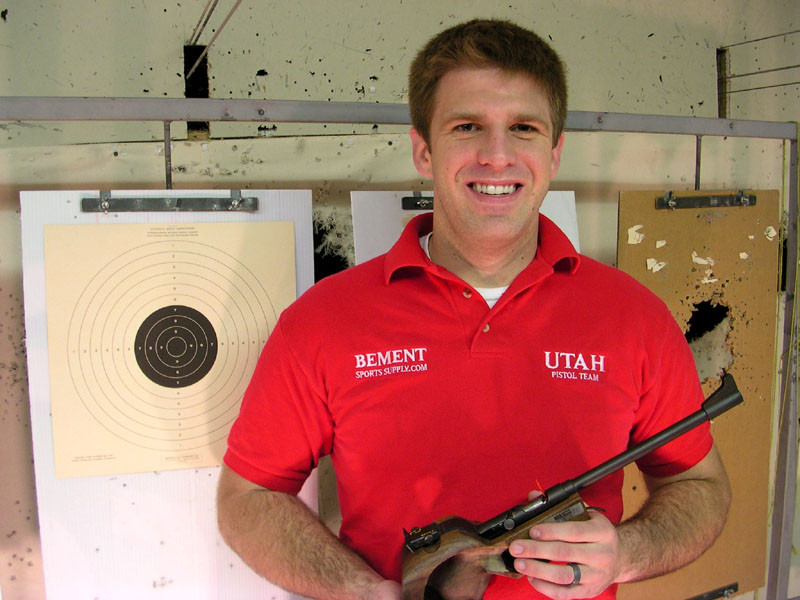 NEW PERSONAL BEST SCORES - JULY 2010 PTO
Continuing the trend from June, more personal best scores were shot at our July PTO, Don McGraw shot another personal best in the Air Pistol and Free Pistol. Don's new PB free pistol score moves him into the top 3 all time scores shot on our range.

Brian Oberg set a person best in Air Pistol. Eugene Mishchenko shot a personal best in Standard Pistol. Tony Thompson set 2 new personal best scores in Standard Pistol and Center Fire.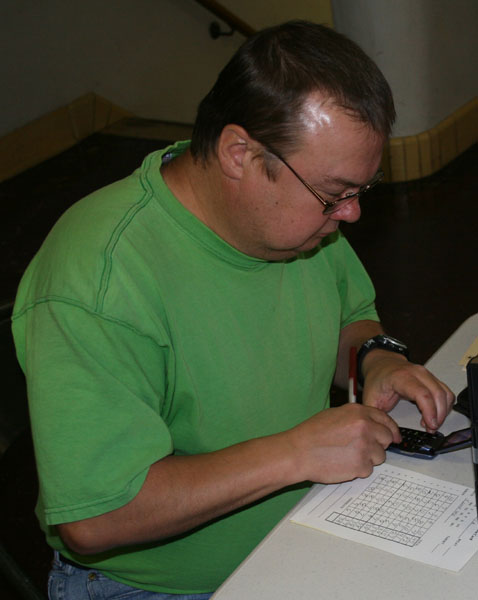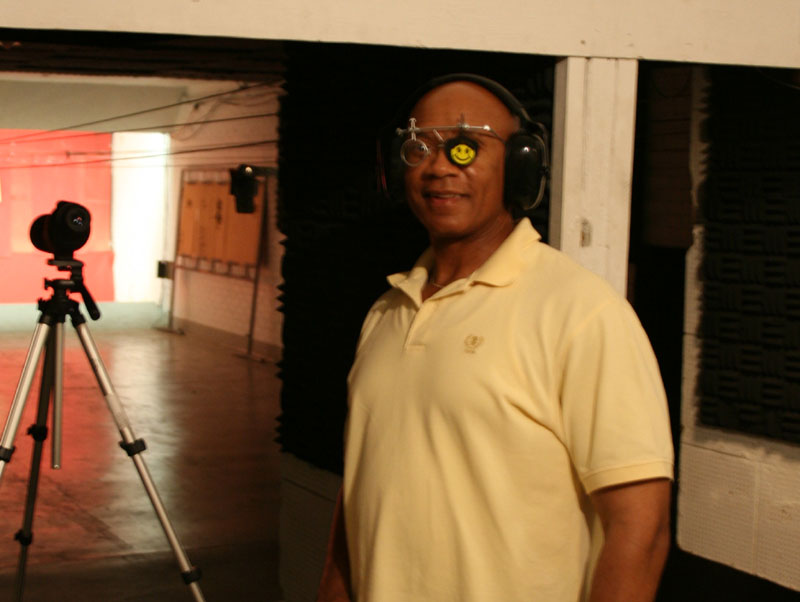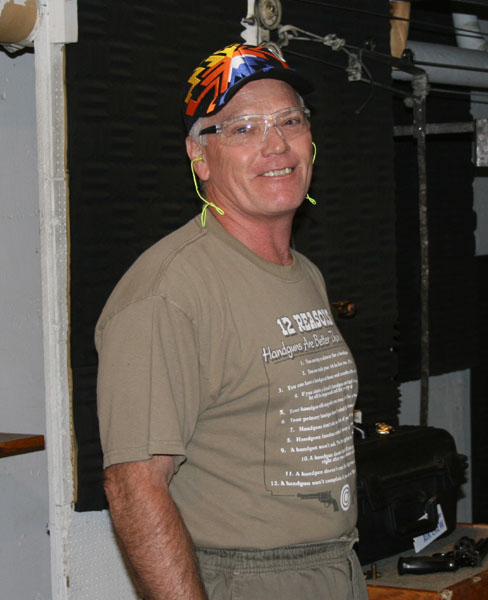 NEW NATIONAL RECORDS & PERSONAL BEST SCORES - JUNE 2010 PTO
At our June PTO, the Utah Precision Marksmanship Society is pleased to have hosted the event that set several new US National Records. Arnie Vitarbo set not one, but two US National records for his age group.

Matt Delong also set a new National Record his age group as well. We'd like to offer up our congratulations to these excellent precision marksmen.

On another note of excellence, Don McGraw just shot his personal best on our range in the Air Pistol category. It just so happens that this score also moves Don into the top 10 scores ever shot on our range.

Please congratulate Arnie, Matt and Don the next time time you see them!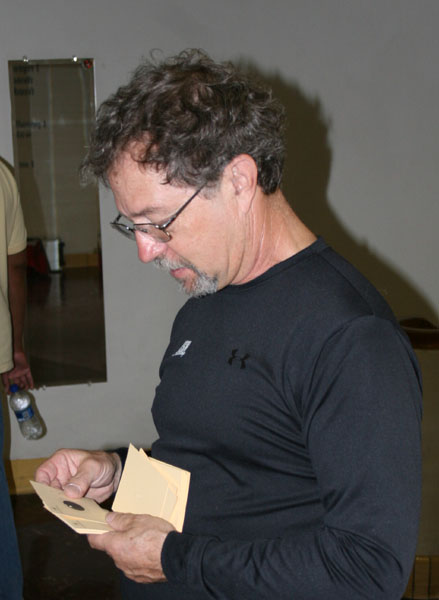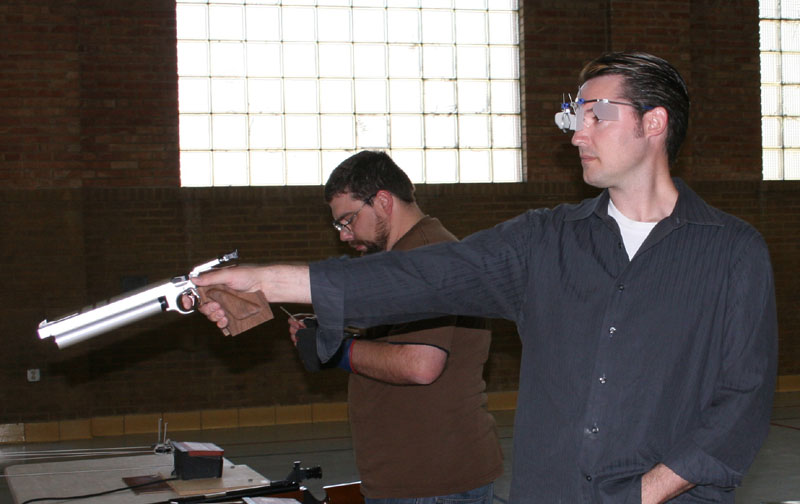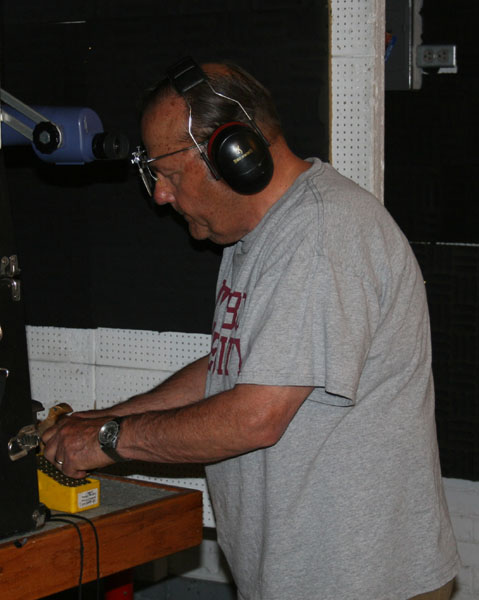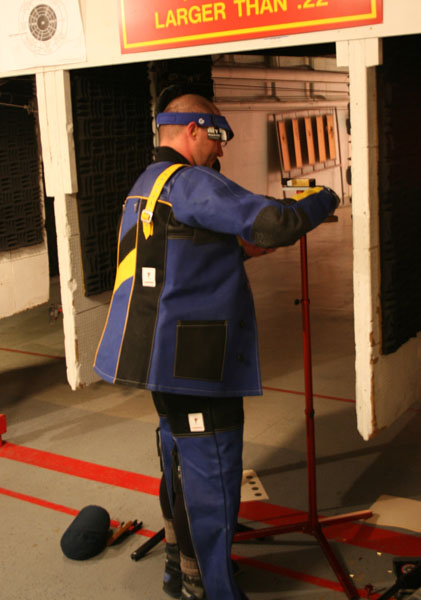 ARNIE VITARBO TO GIVE CLINIC 22-23 JANUARY
As has become a local custom, Arnie Vitarbo will be giving a clinic on 22 and 23 January at the U. The typical format is to have a classroom session Friday evening from 6:00 - 8:00 PM followed on Saturday with brief classroom introductions and lengthy range sessions with plenty of one-on-one guidance from the expert. Friday: Session to be based on an article he wrote on shooting which he entitled "Pistol Shooting 101-401" in which he will stress the long forgotten simple focus on the basics to improve and maintain winning scores. Saturday times: Air pistol - 0800 - 1000 (will include time on the Rika and SCATT trainers); Standard Pistol: 1000 - 1130; Free Pistol: 1130 - 1300; lunch 1300 - 1400; WSP/CF 1400 - 1500; Rapid Fire 1500 - 1600.


You can learn more about Arnie's rich history in the shooting sports in our most recent newsletter.


MARCH 23, 2009--THE UNIVERSITY OF UTAH PISTOL TEAM SCORED IMPRESSIVE WINS AT THE NATIONAL INTER-COLLEGIATE PISTOL CHAMPIONSHIPS
Lindsay Daniels, a senior graduating with a double major in international studies and sociology, as well as a minor in Arabic, is the National Champion in the Women's Air Pistol event. Daniels also finished fourth in the Women's Sport Pistol event. She is only the second athlete in team history to win an individual national championship in pistol shooting. Lindsay also took third place in the women's individual aggregate, the first Utah athlete to achieve this honor. Daniels took All-American honors in the Women's Sport Pistol Event.

Brad Collins, a junior majoring in Mechanical Engineering, won the qualifying match in the Open Air Pistol event but dropped to second place in the Finals competition, trailing the winner by only 0.6 points out of a possible 609. Collins brought home All-American honors in the Free, Standard and Air Pistol events, only the second athlete in team history to earn that many in one year.

In the team competition, the University of Utah Naval ROTC Standard Pistol team won the national championship in that event, improving their score by more than 100 points since the qualifying match a month ago that earned them a berth at Nationals and overcoming a severe deficit behind Texas A&M. The U's Air Pistol team came in second nationally, a mere six points out of 2400 behind perpetual powerhouse Ohio State. Note that this means they beat traditional powerhouses Navy, Army and MIT.

SEPTEMBER 30, 2008--U ATHLETE SWEEPS LOCAL COMPETITION (FROM THE UTAH DAILY CHRONICLE)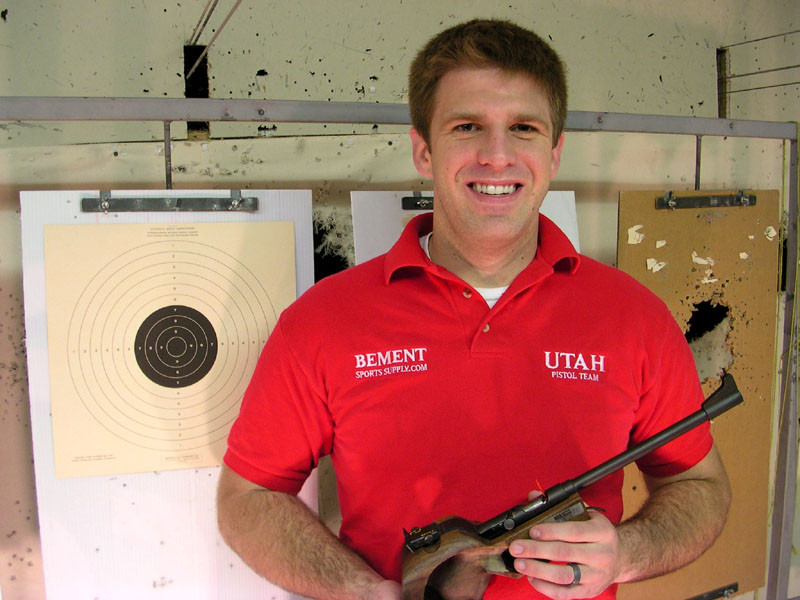 U Collegiate Pistol Member Brad Collins, a junior in Mechanical Engineering, swept all three of the events in which he was entered at the Preliminary Tryout for the US National Pistol Team competition held this past weekend at the U. The competition had to be extended to Monday night because Collins ended in a tie with former US Navy shooter Robert Maust. Both shot 557 out of a total of 600 in the Air Pistol event. (For calibration, the winning score at the National Inter-collegiate Pistol Championships this year was 560.) The Finals competition was not decided until the final shot when Collins came out ahead by one tenth point out of a possible 109!

Collins handily won the Standard Pistol event with a score of 536, handily beating U Physics Associate Chair Eugene Mishchenko by 28 points. Again, for reference, the winning score at Collegiate Nationals was 546. (This score would have taken sixth.)

In the Free Pistol event, Collins handily beat Ron Morales, who came all the way from Sacramento CA for the competition. Collinsís score was 498 out of 600 and would have qualified him to compete in Collegiate Nationals. These scores also put Collins well on the way to achieving All-American honors in all three events.

The womenís events were dominated by Lindsay Daniels, a senior in International Studies who spent the summer studying in Jordan. Jordan fired 342 out of 400 in the Womenís Air Pistol event and 516 out of 600 in Womenís Sport Pistol.

The teamís next competition will be Halloween night. For information on joining the team or just spectating at an event, contact the team coach: Rich Sheya

ABOUT THE UTAH PRECISION MARKSMANSHIP SOCIETY
The Utah Precision Marksmanship Society (UPMS) is a tax-exempt, publicly supported, non-profit 501(c)(3) orporation founded to support amateur athletics, particularly the shooting sports. We are actively involved in: education, training, and competition.

Our primary competitive activities are International and NRA Conventional-style bullseye pistol shooting. For a listing of our upcoming competitions, see the latest match schedule.

We also publish a newsletter.
Our Utah Shooting Guide lists contacts for shooting groups, instructors in various disciplines and locations of shooting ranges around the state.

For additional information, contact Rich Sheya.